Akumal, Riviera , Maya, Mexico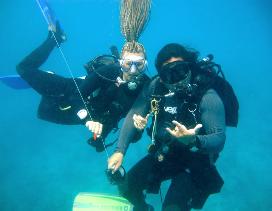 Welcome
to
Dive With Natalie and Ivan Photo Gallery

Natalie and I love to take pictures. Often, when we are not teaching or leading dives we get in the
water to try to capture some of the beauty of the underwater world.

All our pictures were taken by us or our divers. Most were taken in Akumal and a few were taken
on trips to Cozumel.

Natalie
&
Ivan Photo Galery