Akumal, Riviera , Maya, Mexico

Akumal, Riviera , Maya, Mexico

What a great way to introduce
children to scuba diving in
Akumal Bay in less than six
feet of water. An hour of
excitement for kids 8 and
above ...
See
more

Have you ever wondered what it's like to
breathe underwater. Take 3 or 4 hours of
your time and find out. The Discover
Scuba Diving will let you try scuba to see
if you like it. This experience is for Kids
10 and beyond...
See more

Short on time and long on the
urge to become a certified
diver? The PADI Scuba Diver
certification might just be for
you. This course last 2 r 3
days. Age 10+ ..
See
More

Get your PADI Open Water SCUBA certification. If
you've always wanted to learn how to scuba dive,
discover new adventures or simply see the
wondrous world beneath the waves, this is where
it starts. Minimum age 10. Duration 4 or 5 days..

See More

Exploration, Excitement, Experiences.
They're what the PADI Advanced Open Water
Diver course is all about. The Advanced Open
Water Diver course helps you increase your
confidence and build your scuba skills in Just 5
specialty dives. Age 12+...
See
More

"Challenging" and "rewarding" best
describe the PADI Rescue Diver course.
Building upon what you've already
learned, this course expands on what
you already know about how to prevent
problems, and how to manage them if
they occur...
See
More

You have the passion. You want to join
the best of the best in recreational scuba
diving. You want to live the dive lifestyle
and explore the underwater world and go
places and see things you have never
experienced...
See
More

PADI Discover SCUBA Diving/Resort Course

The PADI Bubblemaker Experience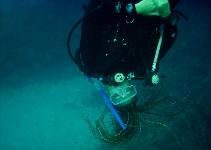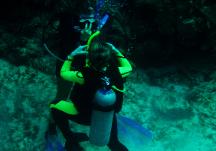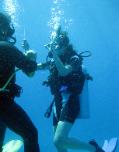 The PADI Open Water Diver

The PADI Advance Open Water

The Master SCUBA Diver Chalenge

PADI Specialty Diver courses